Chiropractic Care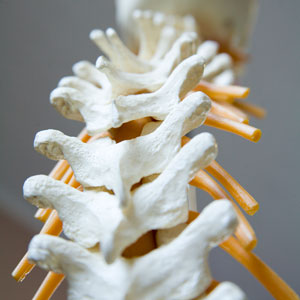 As a chiropractor, Dr. McDaniel uses his hands to realign your spine. When your spine is in the proper position, there is no pressure on your nerves and joints. A spine that is aligned means you'll have a nervous system that functions at its highest level, which is the system that runs everything in your body.
There is a range of different concerns that respond well to chiropractic, such as
Headaches and migraines
Neck pain
Back pain
Low back pain
Sciatica
Numbness and tingling
Radiating pain
Dr. McDaniel primarily uses a technique called Chiropractic BioPhysics®. You can think of it like putting braces on your teeth, only we're addressing the alignment of your spine. We'll remodel and reshape it to the ideal position by using specific adjustments and traction. Additionally, he may use Diversified Technique and the Activator® adjusting instrument in your care.
Chiropractic is one of three key elements to having great health. The other two are nutrition and exercise. Dr. McDaniel holds regular nutrition talks that you can attend to learn more on topics such as the foods to eat that will increase your energy. He'll also provide you with individual nutrition advice at your appointments.
You'll receive specific exercises and stretches as a part of your care. Your program will be tailored to your needs and abilities.
Book Your Visit Today
Contact our friendly team to get started. We can't wait to share the benefits of chiropractic with you! Same-day appointments are available.
CONTACT US »
---
Chiropractic Care | (303) 948-0700