New Patients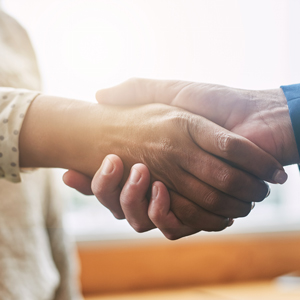 McDaniel Chiropractic is a comfortable place staffed by friendly people. At the front desk, Gina is waiting to greet you with a genuine smile on her face. She'll set you up with the necessary paperwork, which you can also fill out at home by downloading these forms from our website. After an office tour, you'll be ready to get started.
Your first two visits with us are longer in duration, taking about 30-40 minutes each.
ONLINE FORMS »

Your First Visit
You'll sit down with Dr. McDaniel to discuss what's brought you in and what we may be able to do for you. Your examination will involve neurological and orthopedic testing, as well as digital X-rays taken on-site. Within 24 hours, you'll be invited back to see what Dr. McDaniel has learned from your examination.
Your Second Visit
At your report of findings, Dr. McDaniel will tell you what his conclusions are from analyzing your examination. You'll get all your questions answered, including
Can you help me?
What can you do for me?
How long will it take?
You'll be shown our exercise area for stretching and the power plate. Dr. McDaniel will demonstrate what you'll do here before each of your regular appointments. After you're done there, you'll get a chiropractic adjustment.
Insurance Information
We accept nearly all insurances, including Medicare. When you come in, bring your card so we can check your benefits. If you do not have coverage, don't let that discourage you. We keep our fees low and will make every effort to work with you so that our care is within your budget. Contact us now to set up your first appointment!
CONTACT US »
---
New Patients | (303) 948-0700