About Us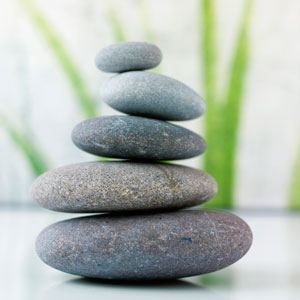 Dr. Tod McDaniel grew up in a small-town Oklahoma farming community. Cattle and wheat were the farm's main products. After harvest season, Dr. McDaniel's father would say, "Let's get out of the heat." Their family would head to Colorado for a vacation then, as well as enjoy skiing in the winter. These trips to Colorado as a child cemented it in Dr. McDaniel's head: one day, he would move to Colorado to enjoy its beauty and endless activities during all four seasons.
After graduating from Parker University, Dr. McDaniel was a newlywed and ready to set up his own practice. He and his wife decided to move to Littleton. With proximity to the foothills and major ski resorts, as well as the family-friendly environment, they knew our community was the perfect place to live.
Our Purpose
What we want is simple: to keep people out of hospitals. There are so many who are considering having a major surgery. Perhaps they've already had one that failed. They're on long lists of drugs.
You may not need to resort to such risky measures.
The Three Essential Elements of Health
Enjoying fantastic well-being boils down to three factors: a healthy functioning spine and nervous system, exercise and nutrition. When you become a patient, you'll receive chiropractic that keeps your spine and nervous system in good shape. You'll also receive customized exercise routines and programs. Finally, Dr. McDaniel will advise you on nutritional guidelines.
By embracing these elements, you can stay out of the hospital and not end up being forced to consider surgery and taking drugs for the rest of your life.
MEET DR. MCDANIEL »
A Biblical Approach
Our team is made up of Christians who are proud to serve people. You'll see a King James Bible on the front desk when you enter. We follow Christian principles such as honesty, kindness and service. You'll never be taken advantage of, and your best interests are always kept in mind. We see our role in plain terms: we're here to help you. If we can't, we'll tell you right away.
We Love Success Stories
There is no better feeling than having a patient tell us how chiropractic has changed their life. One of our favorite cases involved a woman whose husband encouraged her to come in. Though she was skeptical and resistant, she finally agreed. This woman was in her 50s and had suffered from migraines since she was in middle school. Can you imagine what it was like to go through 40 years of suffering? When chiropractic relieved the woman's migraines, it was life-changing, and she became a believer in chiropractic.
Call Now
We have same-day visits available and are open late. Contact our chiropractic office today to set up your first appointment!
---
About McDaniel Chiropractic | (303) 948-0700